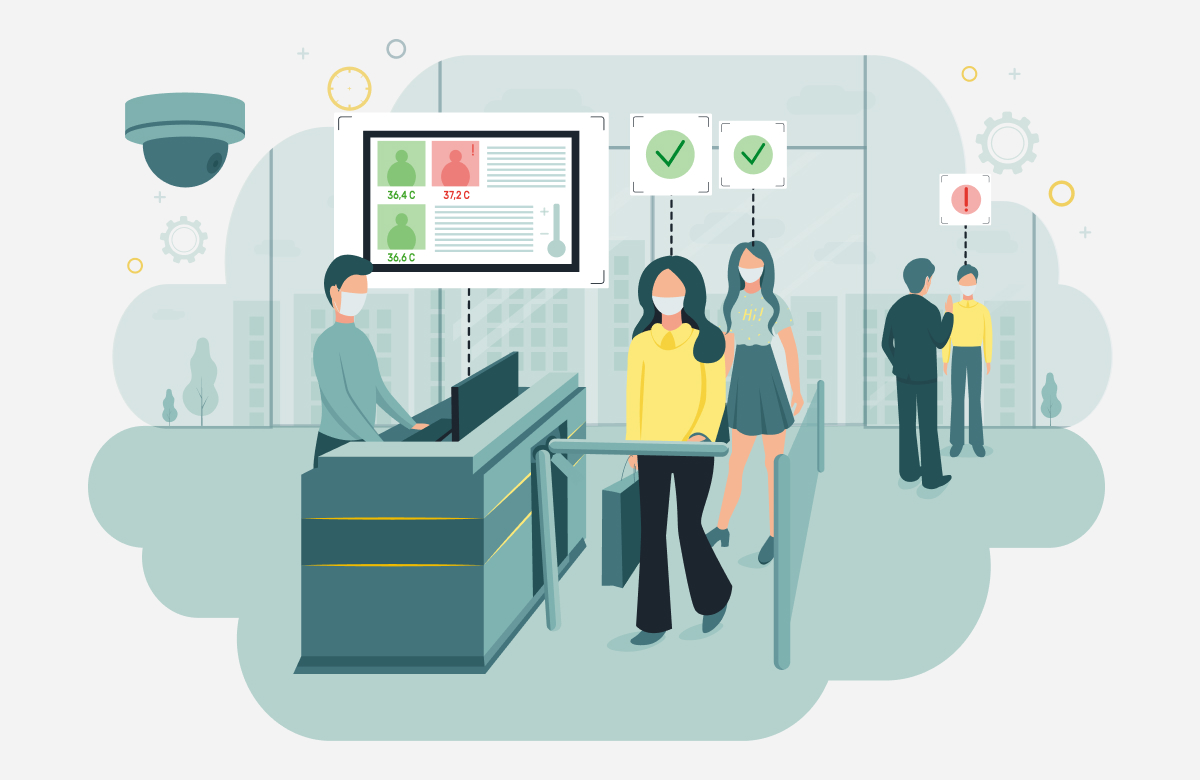 July 18, 2023
Enhance Accountability with OneStop Gate Pass Solution
In today's fast-paced business world, audit requirements and compliances are increasingly complex and demanding. Meeting these obligations is crucial to avoid penalties, fines, and reputational damage. Traditional methods of gathering and documenting visitor information for audits were time-consuming and prone to errors. However, with OneStop Gate Pass Solution, businesses can streamline the gate pass tracking /visitor management process, enhancing accountability, of the audit trail.
The Visitor management system automates the whole visitor management process from start to end, saving time, and reducing errors. Its customizable workflow to electronic signatures and other advanced business features are apt for compliance requirements.
What is an Audit Trail?
An audit trail is a detailed, chronological record of visitors, user activity, accounting records, project details, transactions, or other financial data. It is often a regulatory and mandatory requirement for many compliance activities.
Audit trails are valuable evidence to support audits, access controls, financial statements, investigations, security, and many other functions in an organization. So, let's look at how OneStop Gate Pass Solution can help you in simplifying Audit Trails and in maintaining compliance for your business.
How Onestop Gate Pass Solution Simplifies Audit Trails
Comprehensive Arrival and Departure Tracking
OneStop Gate Pass Solutions ensures accurate tracking of visitor arrival and departure times. By documenting each visitor's entry and exit timestamps, the system provides a complete audit trail.
Documents Visitor Records Leaving No Chance of Error
The electronic gate pass software /e-gate pass offers a cutting-edge digital receptionist that serves as an automated visitor management system. This cloud-based platform efficiently aggregates all visitor information like logs, when visitors arrived, and who they have come to see, eliminating the need for manual data entry and paperwork. Within moments, the system generates comprehensive reports, providing an instant audit trail for compliance purposes.
Compliance Criteria and Verification
Maintaining compliance is a top priority for businesses. OneStop Gate Pass Visitor Management Software ensures visitors meet specific compliance criteria. The system verifies visitors' identities by scanning/ recording their government-issued IDs. With the flexibility to customize check-in workflows based on visitor types, businesses can easily adapt to evolving compliance regulations
Efficient Visitor Badging
Maintaining secure access to the premises is vital for many businesses. OneStop Gate Pass Solution offers visitor badging capabilities, ensuring that only authorized individuals have access to specific areas. The system can capture visitor photos and can print customized badges upon successful check-in completion. By visually indicating expiration dates on badges, employees can easily identify access privileges and security compliance, reducing the risk of unauthorized entry.
Acts as a Watchman & Keeps Bad Actors Out
OneStop Gate Pass Solution acts as a watchman. It prevents unauthorized individuals from entering the premises or the secured areas in the facility.
Data Analytics and Reporting
Moving away from outdated pen-and-paper logbooks, OneStop Gate Pass Software digitizes and securely stores all visitor data in an electronic guest book. This eliminates privacy concerns and minimizes the risk of privacy regulation violations. With advanced data analytics and reporting features, businesses can easily search, sort, and filter information to create customized reports tailored to their specific audit requirements. The streamlined process significantly reduces the time and effort required to respond to audits.
Also Read: Workflow of OneStop Gate Pass Management System
Summary
Onestop Visitor Management System / Gate Pass Management Software automates your reception functions, creates a pleasant user sign-in experience, keeps the workplace safe and secure, and prevents infectious diseases like COVID from entering the workplace. It automates the entire data-gathering process required for audit trails.
So, it helps organizations ensure compliance, streamline processes and enhance overall security and accountability in their premises.