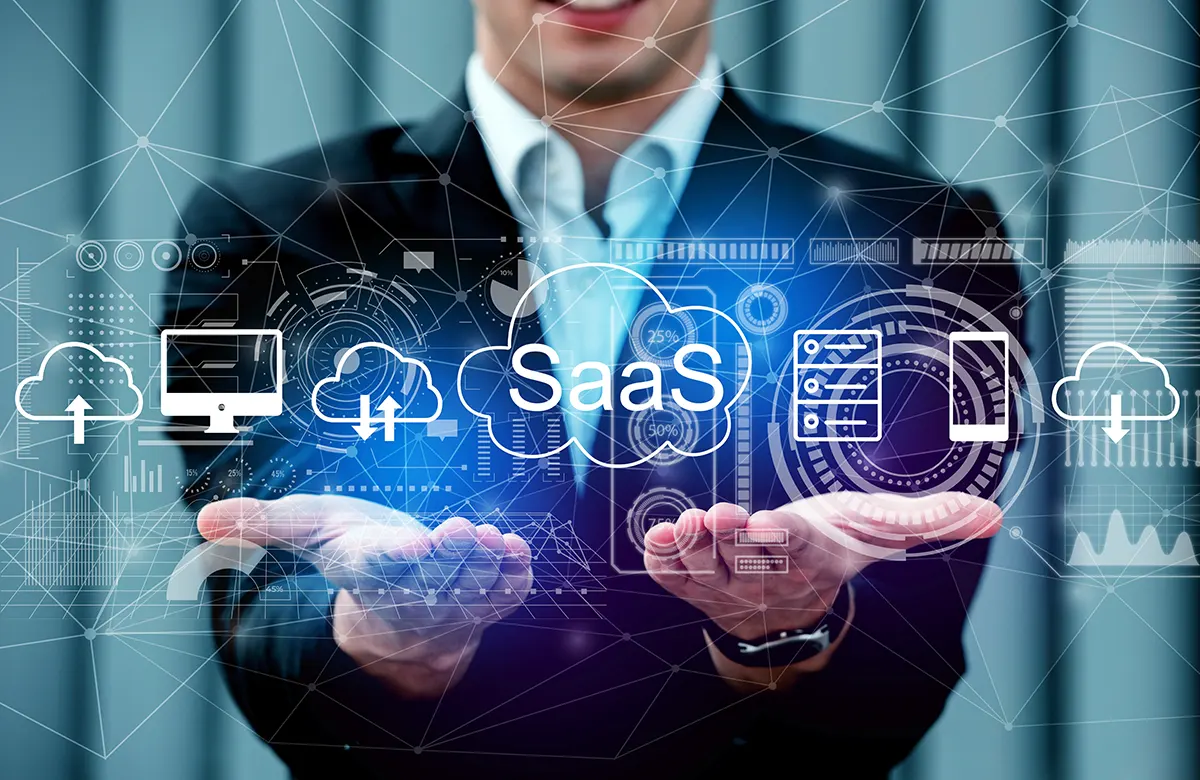 September 26, 2023
SaaS vs On-Premise vs Cloud Based Software: Which is better for your business?
Isn't it difficult to find an ideal solution for your business that not only provides security but also enhances overall productivity. Infact, most companies providing technological solutions are aware that customers are drawn to products that increase not only productivity but are cost efficient too. With technological advancements, a new term has come to fore- SaaS (Software as a Service), offering instant solutions at lower costs. But are they as effective as installing or purchasing your own robust on-premise softwares? So, let's understand the advantages of on-premise software over SaaS or cloud based solutions?
What is SaaS?
Unlike traditional on-premise software, SaaS products are third party softwares that are based on a cloud-based delivery model. These solutions are developed and maintained by a software provider and customers subscribe to the services rather than purchasing the entire softwares.
What is the difference between SaaS and Cloud Based Softwares?
Cloud-based softwares, which are also known as cloud softwares or cloud applications are software services that are accessed over the web but are not necessarily offered as subscription services. All SaaS solutions are cloud-based but not all cloud-based softwares are offered as SaaS.
Traditionally, software was purchased and hosted by the customer, who was responsible for its maintenance. These software solutions are known as on-premise softwares.
Key differences between SaaS, Cloud-based and On-premise software
Each model has its unique benefits and limitations, making all options equally feasible, depending on the specific requirements of the business and operational budget.
Let's discuss some of the main differences:
Hosting: This the basic and most significant difference that clearly sets SaaS products apart from on-premise solutions. SaaS software is hosted by a third party and is accessed via the internet by the client, who pays a specified amount as a subscription fee to the vendor on a monthly/ annual basis for its services.
Cloud-based solutions are also managed by the vendor and may or may not be offered on subscription basis.
On the other hand, on-premise software is installed locally on the user's servers.
Budget: Another crucial differentiator between a SaaS and on-premise software is price. Being a cloud based service, SaaS operates on a subscription model, meaning the service provider charges a certain fee from the user on a monthly, quarterly, half-yearly or yearly basis. The cloud-based softwares also saves hefty upfront costs and eliminates all major expenses including installation and licensing.
Whereas, on-premise software involves a lump-sum payment for the product with no recurring fee or subscription. However, in certain cases the user might opt for maintenance services at specific intervals from the seller and hence, pay for the same.
Operational Freedom: Different businesses have different requirements, and so adaptability and customization is what businesses look for when choosing the right application for their business. This feature makes on-premise software more desirable for businesses as they can be easily modified or customized as per the specific needs, while SaaS products are designed for a large client base i.e they try to provide solutions to multiple businesses and hence, there is no possibility for customization. Cloud based software carries similar limitations.
Support & Maintenance: SaaS and cloud-based softwares eliminate the need for an in-house IT department to fix bugs or other issues in the software as it is maintained by the service provider. This reduces the operational cost for businesses to a large extent.
However, on-premise software, once purchased, the responsibility falls on the user, who must either hire an IT professional or a team of professionals, or buy third party technical services.
Availability: Immediate availability of a software is a significant deciding factor for businesses. All cloud-based solutions, including SaaS can be accessed anywhere, anytime with a good internet connection.
On-premise software lacks this adaptability since it is installed at the company's premises or selected company computers, so universal accessibility is not possible.
Software Testing: On-premise softwares requires regular testing of applications for their proper functioning, while there is no such need when it comes to SaaS or cloud-based softwares.
Crisis Management: Software disasters aren't uncommon, and organizations must have a comprehensive strategy to recover the lost data. Backup is a major challenge for on-premise users. In-house systems are relatively expensive and require additional expenses in terms of security and licensing.
SaaS and other cloud-based softwares offers data backup services that can range from data storage to full fallback, allowing complete restoration of functions.
SaaS vs On-Premise Comparison Table
| | | | |
| --- | --- | --- | --- |
| Factors | SaaS | Cloud-based Softwares | On-Premise |
| Ownership | The service provider manages the application and its servers, along with other technical aspects such as data, runtime, middleware, O/S, virtualization, storage and networking. | Similar to SaaS, cloud-based solutions are also entirely managed by the service provider. This includes hosting of the server, managing application, data, runtime, virtualization, O/S, middleware, storage and networking. | The user/ buyer is responsible for completely managing the application, server and other technicalities including data, runtime, middleware, O/S, virtualization, storage and networking. |
| Cost | SaaS products are cost effective and are considered OPEX (short-term operating expense) | Cloud-based product eliminate the need for installation and licensing and are considered cost effective. | Requires a large initial investment and are considered as CAPEX (long-term capital expense) |
| Availability | Software is hosted off-premises and can be accessed anywhere with a cloud internet service. | Cloud-based softwares can be accessed 24*7 through a good internet connection. | Software is hosted by a hardware which is physically accessible at the company premises only |
| Licencing | Subscription fee model with recurring costs | Varied pricing models to choose from depending on the need of a business. No licensing required. | Licencing fee model for full ownership |
| Pros | No upfront software/ hardware cost24*7 accessible | No upfront software/ hardware cost24*7 accessible | Cheaper in the long runCan be customized |
| Cons | Prone to hackingData theft | Prone to hackingData theft | Regular testing is neededAdditional maintenance expenses |
When to Choose a SaaS, Cloud-based Vs On-premise solution?
Prefer SaaS or cloud-based software, when:
Having a fluctuating business demand
Facing substantial and unpredictable growth
Need a major transformation
Look for an On-premise solution, when:
Data security is of topmost concern
There are ever evolving government rules & regulations
Seeking a customized business solution
Conclusion:
While on-premise solutions may still offer various advantages, especially when it comes to data security concerns, cloud-based softwares and SaaS have been emerging as the more-compelling and future forward choice for many organizations. All the three models bring their own set of advantages and limitations to the table. The ultimate decision of choosing a solution depends on a company's unique requirements and the scale of their operations.