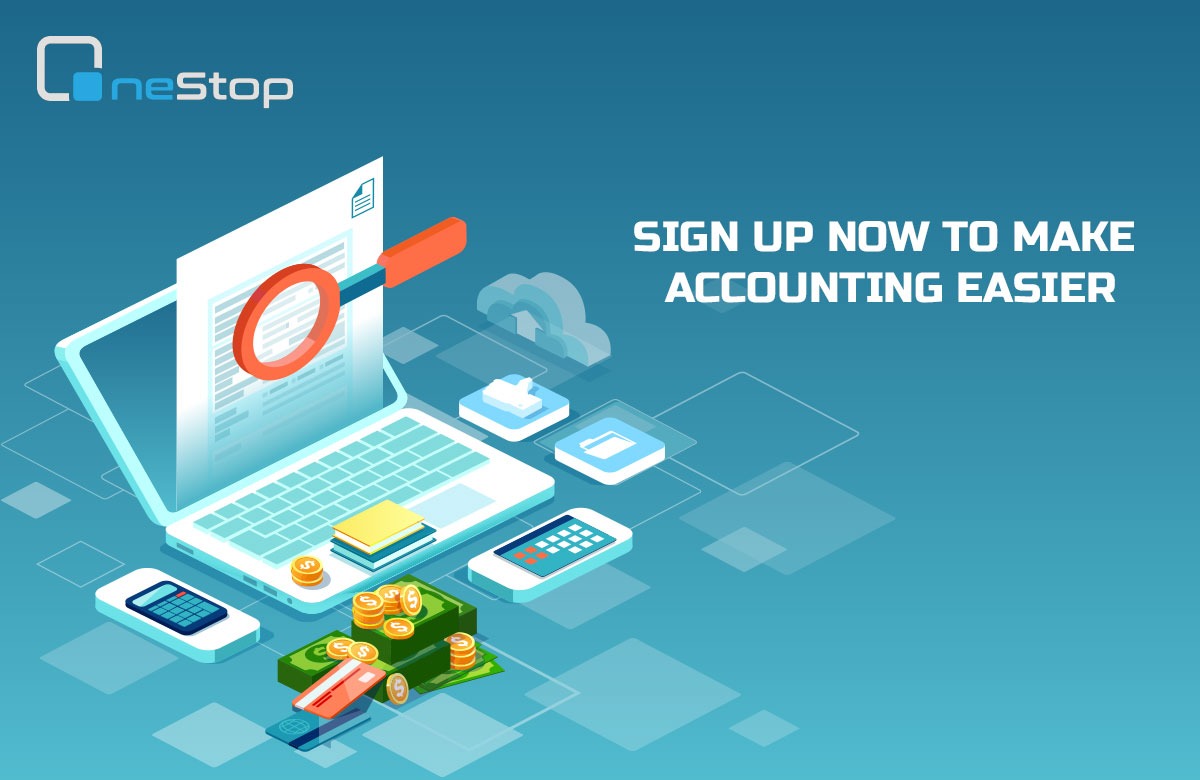 July 14, 2022
Tips & Process to Choose an Accounting Software Online
The right accounting software online can save lots of money and time for businesses and companies. Conventionally, accounting meant managing and keeping books or ledgers. But not anymore. Today, online accounting software takes care of all – be it revenue, sales forecast, or inventory management. But, there are too many choices in the market which makes it difficult to pick one.
If you are confused and anxious about the overwhelmed options, then fret not, we are here to help you. In this article, we have researched and bought the best tips and processes to choose accounting software online.
Consider the Accounting Skills And Requirements of the Business
Before you pick any accounting software online and select a software package, it is good to spend some time analyzing the company's requirements. Take some time to consider what function you need in the software and how you will use it. A clear idea about the product you need helps to pick the right one.
For instance, if you have a small business that makes less than Rs. 1-2 crore as a turnover then you need a different software as compared to a business whose turnover is in millions. There are lots of accounting software that are designed specifically to help small-scale, medium, or large businesses.
You can pick the best product by answering these simple questions:
What Is The Business Objective?
Is your objective, to increase the revenue by 25% in 5 years or open different branches of the company in different locations?
What are the features you are expecting from software that help you to achieve the goal?
When you have a clear answer to these two questions you can pinpoint the right software that company needs.
What Questions Should You Ask While Evaluating Online Accounting Software?
Selecting an online accounting software is a strenuous task. But we can make it easier with a set of questions that you must ask while evaluating the best accounting software in India.
Will this software ease the workload of the company?
Does it offer a customized business solution?
How many clients and teammates can accommodate?
Is the data secured? Can it be immediately recovered in a crisis?
What is the cost of the software? Is there any extra charge for cloud storage?
What type of customer service and tech support will be provided?
When you are picking the best accounting software, just don't decide in rush. Analyze these questions and find answers. This will ease the process of choosing the best accounting software.
Advantages of Cloud Computing
The software you choose must be easy to use and has intuitive features. Cloud computing is the bandwagon that most businesses are jumping on due to its accessibility and intuitive features.
Cloud computing comes with a bunch of benefits that make accounting easy. And One-stop accounting software provides all the benefits of cloud computing. You can access it from anywhere in the world and its team takes care of backup and maintenance of the data.
Any add-on features to accounting software online are like icing on a cake. And it's always good to have more.
OneStop online accounting software gives you access to many add-on features such as creating reports, making purchase orders, and inventory management. It easily integrates with eCommerce software and makes your accounting process easier. Some of the other notable features are:
Create payable/receivable invoices with customized looks.
Tracks online billing and expenses in different categories.
View balance sheets, and expense reports
Create charts of accounts
Maintain financial books and entries without error.
Data Security
When you are looking for accounting software you must not compromise on safety. Consult the company on how they store data in their application. Look for companies that have trusted cloud hosting providers such as Rackspace or AWS (Amazon Web Services). Ask for their protocol to prevent hacker attacks and look at whether the company's server is encrypted or not.
Take The Decision With Your Accountant
Selecting an online software does need financial literacy. As a business owner, you might not know much about finances so keeping an accountant in the selection team helps to get the best product. The accountant understands the needs of the company and which software would have a less complex interface to use.
Also Read: Why Online accounting software is better than excel?
The Process To Choose An Online Accounting Software
There is a 5-step process to choose accounting software online.
Talk To Employees
First, have a conversation with your accounting team to understand what their needs are. Once you understand that, make a list and then start selecting the ones that fit the need.
Know The Budget
Once you have a handful of the best accounting software in India listed down, learn about the budget. The expense you can make at this point and what are the companies that offer customized budgets.
Search And Shortlist
Google is your friend that you must rely on at this point. Check out the testimonials and read about their previous work. Learn about the programs and the services offered with the cloud based accounting software.
Schedule A Demo
Visit the website provider and ask for a quote or demo. The demo version will give you an idea about the niche and how it will help your company.
Take A Trial
Always take a trial before purchasing. Enter the dummy transaction and check the accuracy of the report. If everything looks right you are good to go!
Conclusion
Accounting software is one of the healthy requirements to run a business smoothly. So, choosing a program that achieves your daily accounting goals and shares the workload of the company is the one for you. We suggest you go with One Stop Cloud Based accounting software, which is one of the best accounting software in India. It offers a cloud-based business solution and can manage invoices with ease. So, what are you waiting for, sign up now to make accounting easier?