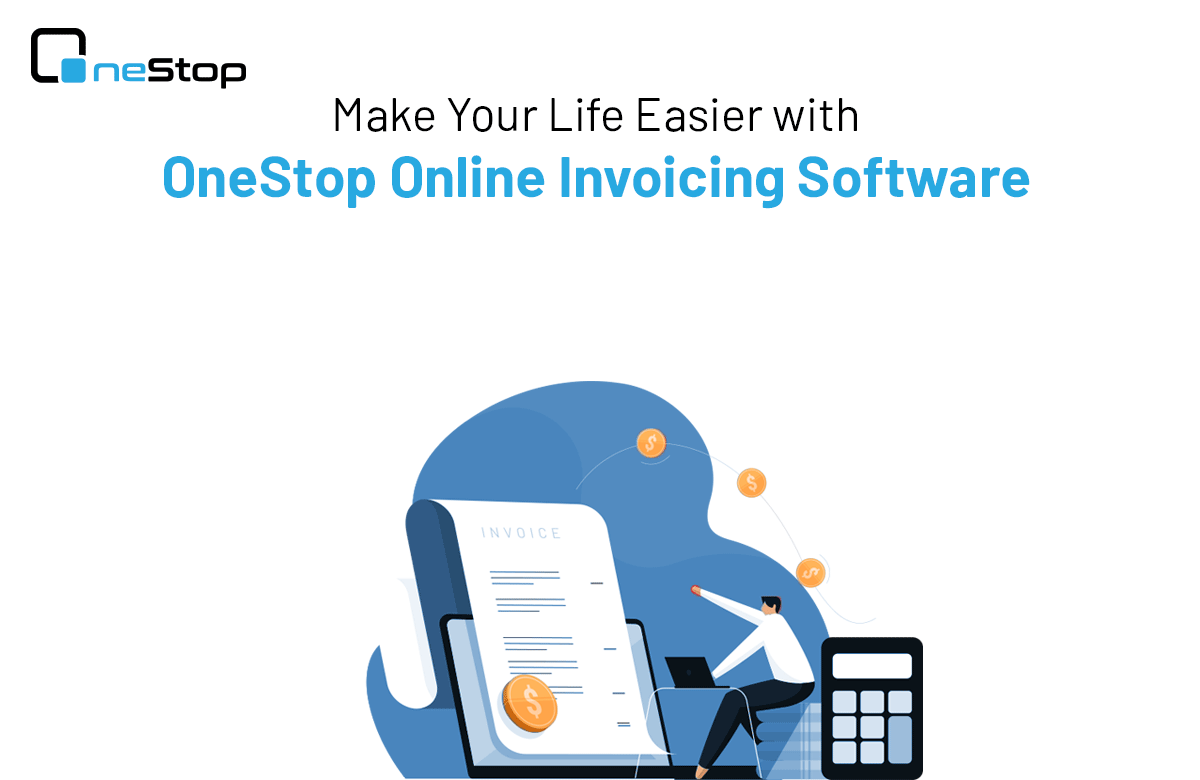 June 24, 2022
Online Invoicing Software Can Make Your Life Easier
Running a business means performing several activities together and most importantly managing the finances of your business. Managing finances might seems quite simple, but is an arduous task, especially when you have to maintain them manually. So, how about making the whole process easier, which can save a lot of time and money. Yes, we are talking about using digital methods like online invoicing software.
The online or cloud-based accounting & invoicing software simplifies your accounting responsibilities by streamlining the entire process of accounting and invoicing and keeps your data up to date. They also help you design professional-looking invoices and review data of client purchases and payments.
What is Invoicing Software?
The online invoicing software is a cloud computing software that helps you design professional invoices, send payment reminders, track expenses, log work hours, and get paid faster. It replaces the manual billing and accounting work and brings efficiency to the business' work by saving a lot of time and effort. The business can keep track of bill payments, record finances, track cash inflow, process payments faster, etc., with the help of invoicing applications.
The invoicing software has a saved list of products and services with their related costs, including taxes. The software helps you in generating invoices using professional templates, which can be further customized with your company's logo, name, contents, etc. Each generated invoice contains the actual total cost that the client needs to pay. Moreover, these invoices are delivered directly to the client through email or other delivery mediums. Invoicing Software also provides different online payment options to clients.
In the market, there are different invoicing software present, but one needs to choose smartly, to move ahead of other competitors. Here, we will take you through the benefits of One Stop global online invoicing software, which can make your whole accounting and invoicing process easier.
Read: Why Online Accounting Software is better than Excel
Benefits of OneStop Online Invoicing Software
Create and Send Invoices The main purpose of having online invoicing software is to replace the manual invoice-making process and create and send professional invoices directly to the client. OneStop Global's online invoicing software let you make professional invoices with your company's logo, slogan, and contents. It let you access your financial data anywhere and anytime, track the bills, estimate finances, and record cash flow. The software also lets your customer pay the bills with just a click of a button.
Ease the Invoicing Process Manually, a lot of time and effort are needed to fill invoice details in a spreadsheet or login to the invoice template site just to generate a single invoice. And, for multiple invoices, it becomes quite a lengthy process. At such times, invoicing software is the savior for your business. With the help of One Stop Global invoicing software, you can save a lot of time & create error-free invoices. The invoicing software already has the saved information like the client's name and address, invoice number, payment terms, and others needed for the billing process. All you have to do is log into the account, and select client and bill details. Then send an invoice to the preferred clients in few seconds. Thus, it speeds up the whole invoicing process.
Automation The invoicing program follows the automation and systematic system to create and send invoices. It can automate several processes for your business. The invoice tools have the capability of automation, so you do not need to manually create each invoice and find other mediums or tools to send it. The invoicing software can do that for you automatically. The automated invoicing software saves the cost of billing tasks and increases the efficiency of business workflow.
Monitoring Due & Unpaid Invoices Online invoicing software helps in monitoring all delivered, overdue and pending invoices. They make it much easier for you to keep an eye on things. This translates into the ability to enjoy more organized and effective work. By arranging all of your invoices according to paid, outstanding, and pending categories, the online invoicing system does a marvelous and efficient job as compared to conventional methods of bookkeeping & invoicing.
Enhanced Security -Still in most businesses, paper invoices are used for payments. So, one is never sure that the paper would reach the client or get lost, misplaced, or destroyed before reaching the client. So, in this case, online invoicing software helps, as the invoicing emails are sent directly to the client, following all the security standards. OneStop cloud-based invoicing software takes care of the safety and security protocols. It saves the backup file of all the important information and defense files against intrusion and loss. It ensures that there is no chance of data loss or leakage.
Faster Payments – With an online invoicing system, one does not have to wait for days to deliver invoices to clients. Indeed, multiple invoices can be generated in less time with ease. It is just a matter of minutes after sending invoices, that your client too can start the payment procedure. So, the entire payment process becomes shorter, as your invoices are sent faster, and you get payments faster too from the clients.
24/7 Access – The online invoicing software allows you to create, maintain, send and access the invoices at any time. You just need to log in to the software on your desktop, laptop, or mobile to access the billing and client's information. Every business organization wants to send invoices on time and receive payments too on time. Overall, this increase day-to-day operations efficiency. So, for all this, the business should work on the cloud-based invoicing software and we recommend, OneStop Invoicing software one of the best invoicing software which is an ultimate package with great features.