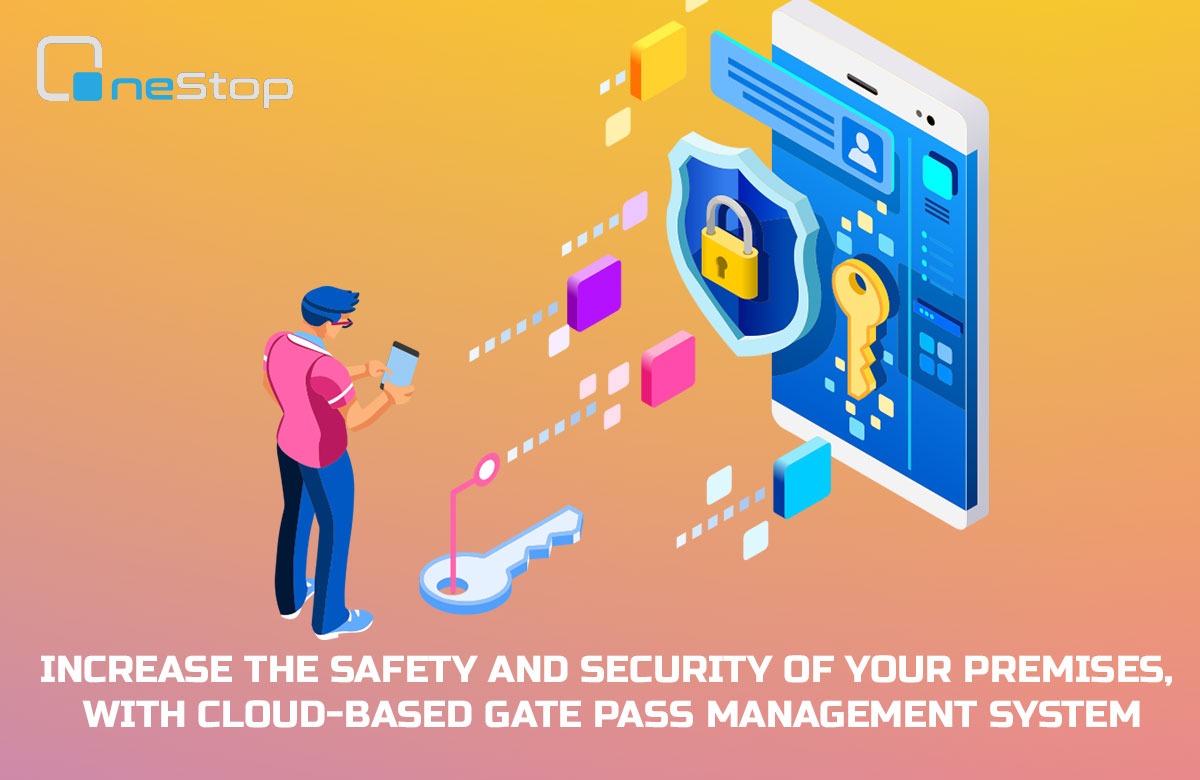 October 21, 2022
Visitor Management System (2023)
Visitor management is a complex process that involves managing visitors and employees on the premises of a business. This includes various tasks such as sign-in, registration, safety, security, tracking, compliance regulations, and more, which may vary based on the organization's facility, industry, and visitor scenarios. The ultimate goal of visitor management is to ensure the safety and security of everyone on the premises while providing a positive experience for visitors.
What is Visitor Management?
Visitor management is the process of tracking and controlling the access of guests, clients, or contractors who visit an organization's premises. This typically involves the use of a visitor management system (VMS) that automates the process of collecting information about visitors, issuing visitor badges, and monitoring visitor access to different parts of a facility.
It involves a check-in process where visitors are required to provide identification and sign in, and a check-out process where they sign out and return their identification. This process can be done manually or through the use of software or hardware systems called Visitor Management Systems (VMS)
A VMS can help improve security, streamline the check-in process, maintain accurate visitor records, and create a more professional image for an organization. Organizations can customize the features of their visitor management system to suit their specific needs and requirements.
What is Visitor Management System?
Visitor management systems are software or hardware systems used to track and manage the flow of visitors in a facility or building. Organizations can establish or implement visitor management policies with digital visitor management systems. Many businesses are replacing their paper and pen sign-in sheets with the digital visitor management system that can help them do much more as they understand visitor management's significance.
While some businesses only need the visitor's name, others have stricter security guidelines that call for badges, legal papers, employee escorts, etc.
The Shift from Traditional to Modern Visitor Management

Traditional visitor management methods, like logbooks and paper sign-in sheets, are becoming obsolete as more organizations recognize the benefits of modern VMS solutions. The shift from traditional to modern visitor management can be attributed to a few key factors:
Digital Transformation

As organizations continue to embrace digital transformation, manual processes are being replaced with automated, cloud-based solutions. This shift improves efficiency and allows for better data management and enhanced security.
Focus on Visitor Experience

Modern businesses prioritize creating a positive, branded visitor experience. A VMS with customizable features allows organizations to showcase their brand and provide a seamless, touchless check-in process.
Security and Compliance

A VMS enables organizations to maintain a secure environment and adhere to industry-specific compliance requirements. It helps to ensure that only authorized individuals enter the premises and keeps an accurate, searchable record of visitor data.
How Does Digital Visitor Management System Works?
Software for visitor management is essential for streamlining the welcoming process. A online visitor management software welcomes visitors to your establishment by checking them in and alerting the host staff to make connections quickly and effectively. The program ensures that visitors sign in securely, that their identities are confirmed, that visitor photographs and electronic signatures are taken, and that all action is digitally recorded. The touchless technology reduces interactions between staff and guests and scans temperature to stop the spread of disease. Let us now discuss how a guest management system operates.
Guests Arrival
As soon as a person enters your property, the digital visitor management software recognizes them and takes care of them.
These three strategies can create a successful visitor recognition system:
1) Have an automated receptionist that can detect a visitor's arrival via its hardware or by integrating with other systems.
2) A personable receptionist who can identify a visitor right away
3) Put up signs directing people to the various company offices. The system should then ensure that guests are comfortable by directing them to the waiting area or providing an escort to their destination.
Visitors Register
As visitors sign in, you must ascertain the kind of person you are dealing with. Using a self-service touchscreen or a guest smartphone is one quick approach to organizing the visitors. They will provide their names, the reason for their visit, contact information, the name of the host, and any other visitor data your business may require.
Consider safety at this stage by implementing a touchless visitor management system that minimizes the need for staff interaction with visitors. Similar to this, use a temperature scanner to bar visitors with high temperatures from entering the property, lowering the risk of COVID disease transmission.
You can take additional security precautions like:
· Scan visitor IDs using photos
· Digital signatures
· Badges for guests
An employee of the host is informed
The visitor should be introduced to their contact person as soon as possible to help with the reception procedure. Have a host alert notification system that contacts staff members using the channels they wish to use for communication. Typical examples are voice calls to landlines or mobile phones, text messages, emails, or instant messaging sent to Slack, Google Chat, or MS Teams.
The check-out Process
Just as important as check-in is checkout too is. The program must be reliable enough to track who enters the building, how long they stay there, where they go, and when they depart.
Work with reliable technological providers to manage and keep all the private information obtained during the sign-in process.
Why is visitor management important?
A Visitor Management System(VMS) gives you maximum control over your workplace. Provide a safe environment for your employees, with full control and visibility of everyone in and out of your site.
Benefits ofVisitor Management System
First impressions mean everything
Provide candidates, clients, and other office guests with a seamless experience from start to finish.
Simplify laborious, manual procedures with Visitor Management System
Businesses can no longer afford to offer customers experiences like paper sign-in logbooks and lengthy lines at the welcome desk. Software for visitor management digitizes these procedures.
A visitor kiosk is available for visitors to scan their IDs or enter pre-registration data. The process of authenticating meeting information or approving the visit is automated and simplified. Additionally, you are not required to provide paper paperwork for things like NDAs to vendors or contractors. These may be effortlessly included in the workflow made possible by the program
Reduce costs with Visitor Management System
Manual methods of office administration and building security can be quite time-consuming. Several companies have forced themselves to expand employees at entrances, reception desks, and other locations throughout the facility to control the flow of visitors and ensure everyone's safety. These front-line responsibilities are frequently stressful, which is unsuitable for the business from a financial standpoint or for the personnel.
You have the chance to redeploy your human employees to high-value jobs and maybe save money by moving important visitor flow components, like the check-in procedure, to an electronic system. Offering a consistent customer experience around-the-clock.
Gain better visibility into visitor activity
Verify that everyone coming into, or leaving your building is authorized to be there.
Advanced Visitor management software make it easier to collect, monitor process and store this data. They will identify who is new and who is coming back. Additionally, they can assist in managing RSVPs, estimated visitor counts, and group registration. Even watch lists can be integrated via technology. With in-depth analytics to identify visitor activity trends, you have never-before-seen visibility into who utilizes your space, when, and how.
Meet safety and compliance requirements
Organizations need to take the responsibility for maintaining employee health. The good news is that the technology you use to manage visitors is also quite effective at managing your workplace. Visitor pass system may assist you in securely managing the workplace and provide you with an entire audit trail, whether it is through automating temperature checks or lowering the risk of infectious disease transmission through technologies like touchless entry control.
Regarding compliance, based on your industry, you could be compelled to ask everyone who enters your company for specific information. Your check-in procedure can incorporate key screening questions to ensure that the correct data is collected and stored securely for data and privacy protection. Advanced solutions like touch-free, highly secure biometric readers can be readily integrated if you need to regulate access at the individual level.
Manage multiple sites with Visitor Management System
You can manage many sites from a single platform using cloud-based visitor management, ensuring uniform compliance and user experience throughout your firm. A centralized system makes sharing of information and regulations among numerous places easier. This encourages communication and cooperation across the entire company.
Local managers may be given the authority to observe incidents at their facility and take appropriate action, in addition to corporate health, safety, and security leaders having visibility into everything happening. Where it makes sense, you can alter visitor requirements at particular sites. For instance, a research lab might restrict entry to the building during particular day hours.
A cloud-based visitor management system also grows to handle additional entrance points, offices, teams, and even whole new sites.
Read: Improve visitor security with gatepass management system
Why Your Business Needs a Visitor Management System
Live status of all visitors: A visitor management system helps you keep track of all visitors in your building, including pre-registered visitors. This allows you to identify them quickly and monitor ongoing visitor activities.
Reduced labor cost while improving building security: A visitor management system can help you reduce infrastructure expenditures and improve building security. For locations requiring a high degree of security, a biometric visitor management system that uses iris and fingerprint technologies is ideal.
Data Privacy Compliance: Depending on your sector, you may need to collect specific data from each person joining your firm to comply with regulations. A visitor management system can help you incorporate the appropriate screening queries into your check-in procedure to ensure that the correct information is collected and stored securely to protect data and privacy.
Faster sign-in process for visitors: A visitor management system can streamline and simplify the sign-in process for visitors, making it faster and easier.
Improved accountability and visibility: A visitor management system helps you recognize and follow individuals within the building, allowing you to quickly identify guests and monitor ongoing visitor activities.
Features of Onestop Visitor Management Software
Some of the features of the One Stop Global Gate Pass are-
Real-time Reports – The system generates online reports that are accessible at any time and are created in real-time.
Scheduling – System assists in the orderly scheduling of cars, enhancing operational processes and enhancing efficiency for the company.
Identification – The best visitor management system records the identity of visitors and stores their photographs for further use.
Monitoring – Gate Pass system efficiently keeps track of customer traffic and wait times, simplifying every duty for the company.
Notifications – The host receives a notification from the Gate Pass management system with the visitor's information and arrival time. Admission of visitors or vehicles is only permitted with the host's consent.
Visitor arrival and departure times – Correct visitor arrival and departure times are recorded to improve organizational processes.
Read: Workflow of Onestop Gate Pass Management Software
What to Look for in a Visitor Management System?
Choose the best visitor management system in India that is appropriate for your company. When picking a visitor pass system, let us examine the criteria you should consider.
Cloud-based VMS versus basic VMS
Staffing is key when deciding which Visitor management system will be best for your firm. Some businesses rely on the receptionist, while others have open lobbies. If the front desk is manned, a primary VMS that can help the receptionist will do.
Nevertheless, if you want to give your visitors a user-friendly experience, a modern, cloud-based visitor management system would be more suitable. Therefore, customers may swiftly fill out their information and check themselves in even if there is no receptionist at the desk.
It should be easy to solve the simple problem of visitor management. Without professional installation, you should be able to set up and use your VMS in minutes. You should be able to customize the system as needed, but the configuration and navigation options should be highly straightforward for a regular user or receptionist.
Small Data or Extensive Data
Do you ever find yourself trapped with a full visitor log and no idea what to do with it? A cloud-based system would be an easy answer to this issue. Visitor can input their data into a cloud-based system, and the cloud will store it. So, the arduous data entry is over.
A cloud-based system also allows you to access your data from anywhere in the world. Tracking who checked in, who checked out, the arrival time, etc., is simple.
A proper VMS system is necessary for places like schools, hospitals, and other establishments where people enter and exit frequently. In these circumstances, a paper-based system or a simple VMS is ineffective since it does not add additional security layers. For such locations requiring a high level of security, a biometric visitor management system that uses fingerprint and iris technologies is ideal.
The hardware and software of a visitor management system(VMS)determine how secure it can be. Your business has numerous security levels thanks to features like face detection, emergency notifications, authorization to carry electronics, and more.
The Future of Visitor Management
The top 5 specifications for a 2023 Visitor management system/ visitor management software in India are as follows:
1) Pre-registration of all visitors to the building or workplace
2) Maintaining a customized workflow for signing in varied visitors.
3) Guests giving visitors smart cards to reduce touch and manage access inside the office
4) Notify employees and users via their mobile apps when the guest comes.
5) Real-time dashboard and visitor reporting
An effective VMS boosts your firm's security dramatically while streamlining the administration of visitors or other individuals. Additionally, your visitors will get a futuristic impression thanks to your computerized welcome desk.
What's Unique About OneStop Visitor Management System?
OneStop has an application called the Gate Pass Management System also known as Visitor Management System that allows for the online input of guests, vehicles, and materials entering and exiting the business premises.
In a plant, industry, or office, manually recording visitor information or monitoring material shipments takes time, effort, and paperwork. With One Stop Gate Pass Software, you can effortlessly do away with these paper logs and maintain a complete record of the cars, guests, and materials.
The gate pass software can produce returnable and non-returnable gate passes. The record of awaiting returnable information is accessible through the visitor management system/gate pass software, which tracks the initial gate pass transaction whenever it issues a returnable gate pass.
Read: Benefits of Material Gate Pass Management System
The Visitor Gate Pass system aids in maintaining the safety, and confidentiality of your business.